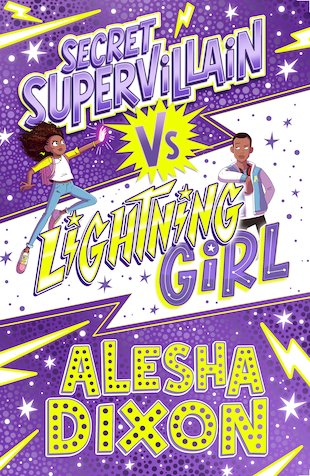 Look inside
Lightning Girl #3: Secret Supervillain vs Lightning Girl
A totally evil baddie is loose in town! But can you believe it? Lightning Girl's boring parents won't let her go out to fight! They say it's too dangerous. She'll have to hide at home and stay safe. But Aurora can't just sit this one out. She needs to track down the stolen precious stone that holds the key to her powers. There's no time to lose. If the stone is destroyed, she'll totally lose her spark! What can Aurora find out about that wicked master of disguise, the Blackout Burglar? And about his boss, the secret supervillain bent on revenge?
Third in this cool series by celebrity Alesha Dixon
Alesha is a singer, dancer and best-loved TV judge
Witty high-octane adventure full of thrills and spills
Aurora is a strong, brave and realistic role model
Who's reading this?
We want to read this book