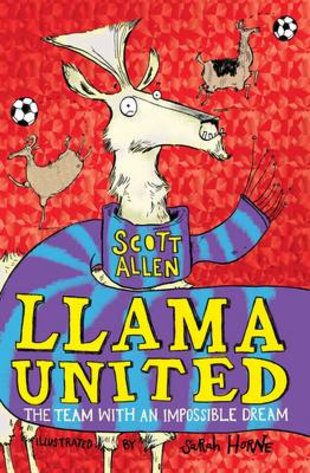 Look inside
Llama United
Fancy a kickaround with a difference? Say hello to Llama United: a team of furry friends with a talent for football! How did this even happen? Well – it happens when eleven greedy llamas unknowingly eat the ashes of one of the greatest footballers of all time. Result: they get brilliant at football! Managed by eleven-year-old Tim and his footie-loving buddies, Llama United go on an incredible cup run. You've got to be in it to win it, right? There's only one problem: nobody takes them seriously. The opposition keeps on laughing! (And cheating, and playing dirty tricks.) Because who wants to lose to a team of stupid llamas? Nobody, that's who!
A brilliantly ridiculous read for any football fan
Laugh out loud as the beautiful game gets hairy!
Written by professional sports writer Scott Allen
Ideal for fans of David Walliams and Roald Dahl
#hiddengems-0517