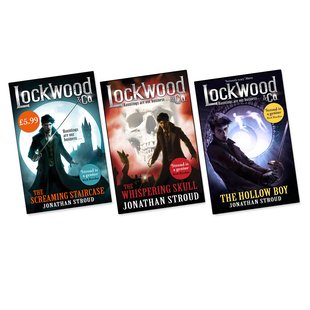 Look inside
Lockwood & Co Pack x 3
Forget Ghostbusters, folks. When evil spirits haunt London and the dead attack the living, who you gonna call? This lot! For over 50 years, Britain has been terrorised by hauntings. Many ghost-hunting agencies have sprung up to fight them. But tiny, ramshackle Lockwood & Co is the best of them all. Does ghostly terror in a city of spectres sound right up your street? Then put yourself in the hands of the genius behind the Bartimaeus trilogy. This is yucky, scary, funny and thrilling all in one. Blast your heart rate up without going for a jog.
A thrilling, chilling series about a ghostbusting agency
By the bestselling author of The Bartimaeus Sequence
Set in a timeless world at once Victorian and modern
"Exceptional… Inventive and funny" – Sunday Telegraph
Who's reading this?
We want to read this book