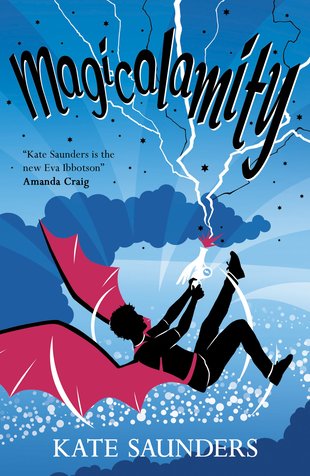 Look inside
Magicalamity
A laugh-out-loud magical caper from the author of Beswitched. A feast of fantasy fun in Fairyland! Tom is in shock. He's just found out that his dad is an escaped fairy on the run. It seems that Tom is a demisprite – the child of a fairy and a human. That's very weird. And it means he has dangerous enemies he never even knew about. Now he must trust his life to three bizarre fairy godmothers. But their spells are dangerous, they can't stop bickering, and two of them are hardened criminals. Magic!
Praise for Beswitched:
"One of the most enchanting, funny and suspenseful stories to have been published for some time." The Times
"It was a joy to read from cover to cover. Exciting, inventive with a very pleasing twist." Philip Ardargh
#sci-fi-fantasy
#halloween-1016
Who's reading this?
We want to read this book