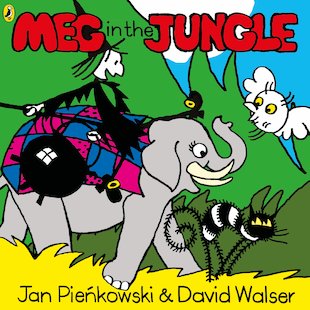 Look inside
Meg and Mog: Meg in the Jungle
It's Mog's birthday, and this year he has a special wish. He wants to visit the jungle! So he and Meg fly all night on Meg's broomstick to a jungle world of friendly elephants and slithery snakes. But when they bump into a tiger without any stripes, Meg wants to help it. So she casts a wonky little spell. Uh-oh! Oops! Magical jungle fun from a classic series that's been making little people smile for over 40 years.
A comical new delight from this best-loved series
Meet a little witch whose spells always go wrong!
Classic blend of vibrant artwork and witty text
Full of chuckles, bright colours and zany energy
#bedtime-stories-1016