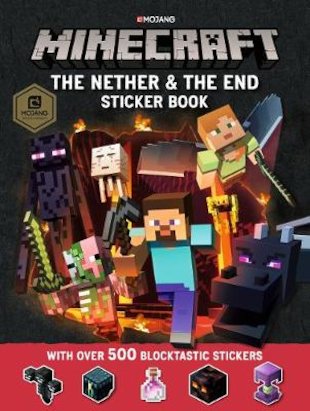 Look inside
Minecraft: The Nether and the End Sticker Book
Mobs! Loot! Tips! Tricks! Dragons! Get prepared to brave the Nether and the End with this cool sticker guidebook.
Official Mojang sticker guide full of tips and tricks
Over 500 incredible stickers to delight younger fans
Explains the many dangers of the Nether and the End
Essential items, hostile mobs, cool activities and more!