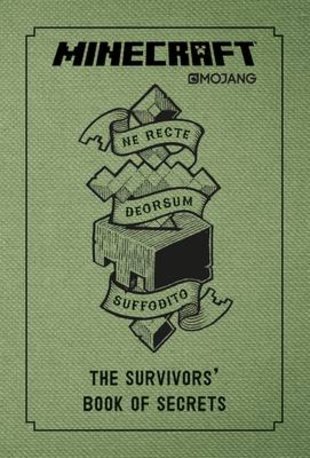 Look inside
Minecraft: The Survivors' Book of Secrets
Psst! The secrets of the godlike Survivors sect: the original Minecraft experts. Dead men tell no tales. Survivors do, if you bribe them. Who are the Survivors? A covert squad of MC diehards who've been around since the early days of Alpha. Staying alive is what they do. In between other tough stuff! Written by group leader The Chief, this book shows you their tricks. 1) Strategy: cunning plans and inventions. 2) Home front: bases, defence and stocking your arsenal. 3) Attack: stalking enemies, munitions and hand-to-hand combat. Plus ultra-secret tips for the Nether and End. Even a speed run to the End dimension! Read it or die, basically.
Brand new Minecraft guide in a collectible mini hardback
Boost your game with this official Mojang publication
Your ultimate strategic guide to playing in survival mode
Meet the Survivors and check out their tips and backstory
#minecraft-160616
#games-films-wbd
#film-tv-march17
Who's reading this?
We want to read this book