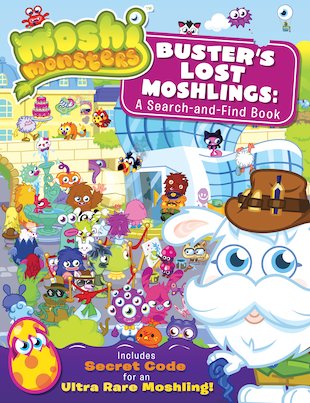 Look inside
Moshi Monsters: Buster's Lost Moshlings: A Search-and-Find Book
A monster spotting challenge to boggle your eyes! There's been a break-in at Buster Bumblechops' secret Moshling ranch, and all his pets have escaped. More than fifty cheeky little 'uns are loose in Monstro City – and Buster needs your help to round them up! See if you can stop these cute little characters from causing havoc in the Underground Disco, the Puzzle Palace and the Moshi Fun Park. Sharpen your eyes and examine the incredibly detailed pictures to help Buster track down his missing pets!
Includes a secret code for your own ultra-rare Moshling!
Fun Stuff
Activities
Help Buster Bumblechops find six Moshlings and six Moshi Monsters in the grid.
Who's reading this?