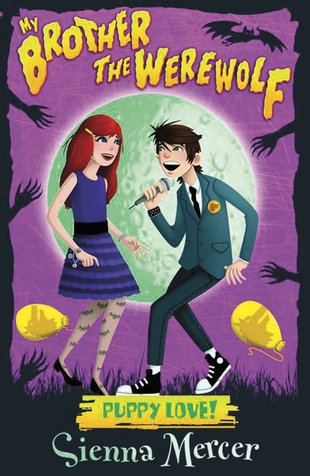 Look inside
My Brother the Werewolf: Puppy Love!
Daniel and Justin Packer are wildly different twins with a hairy-scary secret! But hiding a little werewolf problem doesn't mean they're going to give up on normal life. Daniel has vowed to win the Battle of the Bands with his rock group, and win the gorgeous Debi's heart. But when his lyrics go missing, his dreams of stardom lie in tatters. Meanwhile, Justin is desperate to avoid being crowned Homecoming King, in case it means having to slow-dance with snotty cheerleader Mackenzie Barton. The only person Justin wants to dance with is Riley, but she doesn't even know he exists. Will Daniel's band ever get a lucky break? Will Justin avoid a smoochy slow-dance with mean queen Mackenzie? And what will happen if Riley and Debi discover the twins' after-dark secret?
From the author of the brilliant My Sister the Vampire series comes this howlingly funny look at life as a secret werewolf!