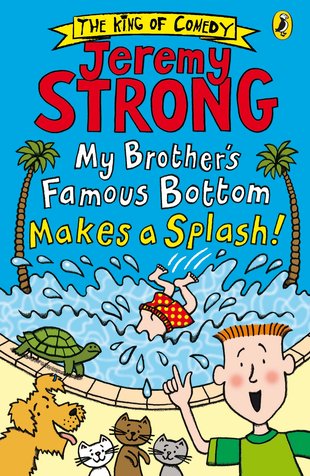 Look inside
My Brother's Famous Bottom Makes a Splash!
Do bottoms make you laugh? Then this book DEFINITELY will. It's all about bottoms, and it's written by one of the world's funniest authors. Yup: Jeremy Strong isn't called the king of comedy for nothing. He's an expert at making kids laugh their socks off! In this book, Nicholas and his family are off on holiday to Turkey. So far, so good. But where is Cheese's bottom? What with stray tortoises, lifeguard rescues and Mum's belly-dancing, this holiday's not about rest and relaxation. It's mostly about bottoms! Tee hee!
Another cheeky treat from this super-funny series
Jeremy Strong is a bestselling author that kids love
His books include The Hundred-Mile-An-Hour Dog
He has written over 100 books and won many awards
Who's reading this?
We want to read this book