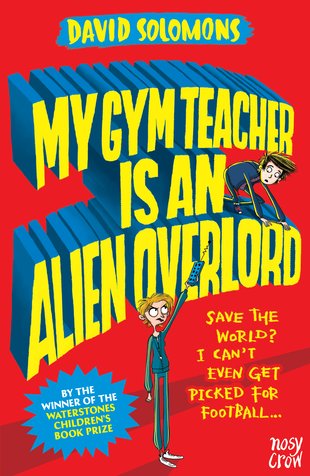 Look inside
My Gym Teacher is an Alien Overlord
Aliens disguised as gym teachers want to attack Earth. We need a hero! Instead, we've got Luke. (Uh-oh.) He's equipped with a burning sense of injustice, a new pair of shoes and – well, that's about it. Oh, and just to make things even worse, NOBODY believes his warnings. Can he save the planet in a risky pact with a super-villain? Can he prove he's just as super as his awful brother, Zack? Can he even find his trainers…? On the face of it, things aren't looking terribly promising. But hey: Luke's first book won the Waterstones Prize, so maybe he's not a total loser after all.
The laugh-out-loud sequel to My Brother is a Superhero
Funny and original tale of superpowers and sibling rivalry
My Brother is a Superhero won the Waterstones Prize
Great for fans of Frank Cottrell Boyce or David Walliams
#davidwalliams-0109
#davidwalliams-010916
#lollies17-9to13
#lollies-9-13
#lollies-2017-all
#lollies-shortlist-9-13
#fiction-9-11-reading-collections
#lollies17winners
#sum-18-ie
#independentreadingpacks
Who's reading this?
We want to read this book