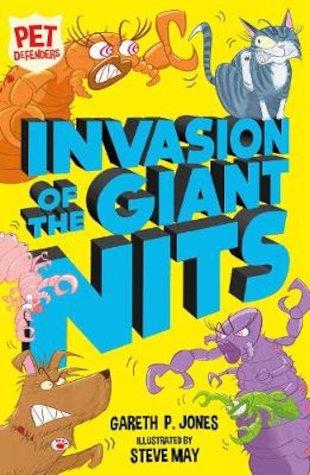 Look inside
Pet Defenders #6: Invasion of the Giant Nits
The Pet Defenders aren't your typical secret agent team. For a start, Biskit is a dog and Mitzy is a cat. Oh, and they don't just chase other spies or sniff out people's secrets. They save the world from alien invasions. (That is, when they're not fighting cat and dog.) Now the Pet Defenders are facing a grotesque new enemy. Does the mere idea of a nit get you itching all over? Uh-oh! A huge alien spider wants to destroy the planet with an army of ginormous nits. Plus, she's shrunk Mitzy to the size of a louse. How will our heroes fight back? It's a head-scratcher!
A fast-paced mix of action, mystery and comedy
Perfect for fans of Spy Dog and Ricky Ricotta
Garth P. Jones is a Blue Peter Award winner
His books include the Ninja Meerkats series
Who's reading this?
We want to read this book