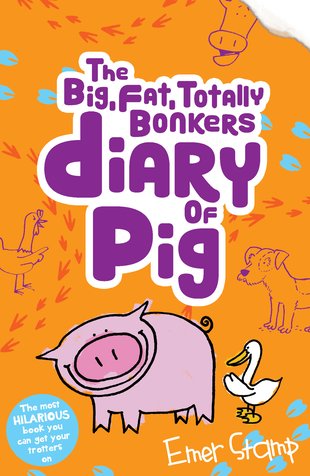 Look inside
Pig #4: The Big, Fat, Totally Bonkers Diary of Pig
2018 Scholastic Lollies Awards winner!
Hurray! Pig is back to make you chuckle and let off some lovely stinky farts. (Tee hee hee.) But listen! He is warning you: his new diary is big-time bonkers! You might not believe what you reads. Or mights you? Well, if Pig was reading it himself, he would be like, "Don't be silly! Stuff like this would never happen to a pig! It's totally impossible." But it's not. Just ask Duck or Cow, or Ki-Ki or Rusty. Yup: they all agrees. This book is 100% true (honest) and 1000% bonkers!
Fourth in the bestselling and super-funny Pig series
Great if you like Chicken Run or Wallace and Gromit
Winner – Scholastic Lollies 2018 Ages 6-8 category
A madcap treat with wacky cartoons and a quirky hero
"Utterly original and very, very funny." The Times
#lollies-2018-shortlist
#lollies-2018-6-to-8
#lollies-2018-all
#independentreadingpacks
Who's reading this?
We want to read this book