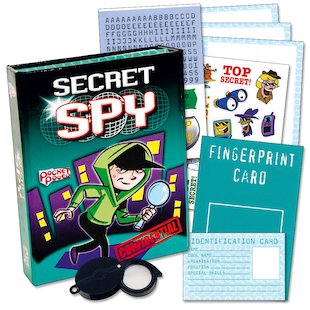 Look inside
Pocket Power: Secret Spy
All the tips, tricks and gadgets you need to stay alive and spy on all your neighbours. Being a spy is dangerous work. But this mini kit might just help you survive. There's a fake ID card to get you into places. A fingerprint card and magnifying glass (never miss a clue). Plus a booklet of spy tips, and stickers just for fun. Crack codes. Go undercover. Spy like a pro.
Fun-packed mini file for budding spies
Handy spy gadgets for your secret missions
Read about spy survival and spy history
Jot down your case notes on the notepaper
#activity-books-autumn
#hobbies
#pastimes
Who's reading this?
We want to read this book