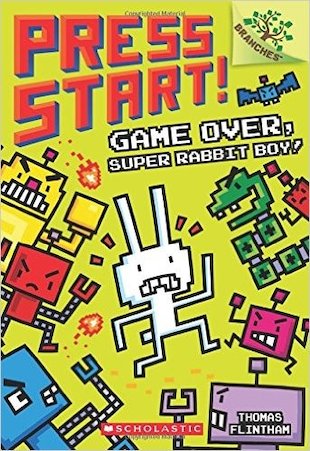 Look inside
Press Start!: Game Over, Super Rabbit Boy!
It's a game – in a book! Plus, it builds your reading skills. One to keep kids and grown-ups happy. This story has all the cool adventures and bright pixel graphics of your favourite games. But it won't leave your mum in a grump! Welcome to the game world of Animal Town. It's full of (you guessed it) animals. But not real ones. Computer game ones! Trouble is, nasty old King Viking has a wicked plan to spoil their fun. There will be sand traps, boiling lava and an evil robot army. Can Super Rabbit Boy save Animal Town – or is it Game Over?
A hilarious early reader that emulates a computer game
By the creator of Thomas Flintham's Marvellous Mazes
Brilliant story full of game-like graphics and screenshots
Designed to boost literacy through high-interest reading
#march-british-science-week-18
Who's reading this?
We want to read this book