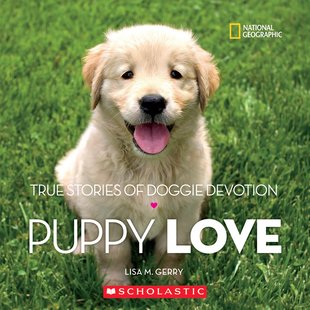 Look inside
Puppy Love: True Stories of Doggie Devotion
Packed with 'ahhh' photos! Dogs = love. Meet 25 pups with spirits as gorgeous as their faces. Dogs. We all love 'em. And the best thing is, they love us right back. They always surprise us. (How cute they can be. The things they do for us. How far they'll run to fetch a tennis ball.) So celebrate all things doggy in this heartwarming gift book: a treasury of colour photos and true-life puppy tales. Just like owning a dog, owning it is one of life's great joys.
A treasury of gorgeous dogs from National Geographic
Adorable blend of inspiring true tales and cuddly photos
Meet 25 amazing dogs who have done remarkable things
The kindest, bravest dogs on Earth – plus fun facts!