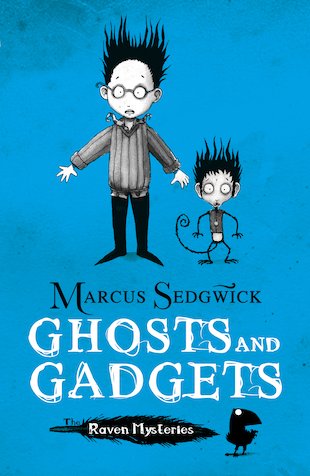 Look inside
Raven Mysteries #2: Ghosts and Gadgets
Amid the wonderfully weird Otherhand family, faithful raven Edgar is once again unearthing the dark secrets of Castle Otherhand. The rumblings and wailings from the Lost South Wing can no longer be ignored. One by one, members of the castle household are being found frozen, scared to death. With the mother, Minty, obsessing over her latest fad – sewing – and Lord Valevine busy experimenting with a machine to discover the lost Otherhand treasure, it's up to aspiring ghost-hunters Solstice and Cudweed to solve the mystery. But, as usual, things don't go quite as planned. Thank goodness guardian raven Edgar is there to save the day!
#worldbookday2015
Fun Stuff
Activities
Can you invent your own spooky cake recipes to help Minty impress her friends?

Help Edgar make a wanted poster for the monster that lurks in Castle Otherhand's cellars.
Who's reading this?