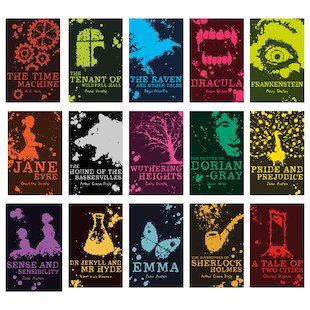 Look inside
Scholastic Gothic Classics Pack x 15
The birthplace of scary. Original horror epics. Darker than the inside of a tomb. Dracula. Frankenstein. The Hound of the Baskervilles. The most iconic Gothic classics on the planet – now with striking cover artwork to match. Without these, there would be no Twilight and no Zom-B. (Plus, no scary films to share at Halloween.) Love that never dies. Monsters that haunt your nightmares. Tales that burn into your soul.
THE

essential classics of early Gothic fiction
Stunning new covers which radiate eerie darkness
Authors include Bram Stoker and Edgar Allan Poe
Introduces the Gothic genre from horror to romance
Who's reading this?
We want to read this book