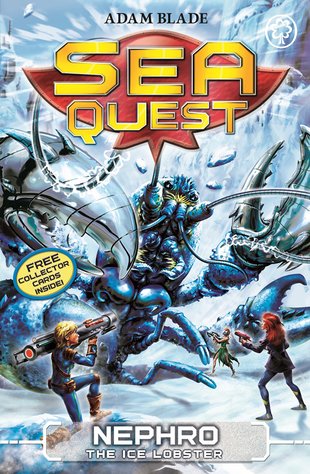 Look inside
Sea Quest: Nephro the Ice Lobster
These sci-fi RoboBeasts are our favourite kind of freaky. Adam Blade is the man. We think Sea Quest has all the ingredients of a perfect sci-fi series. Super-cool gadgets, robotic Beasts and it all happens in space. And now a pincered horror looms in the frozen wastes of Arctiria. Max and Lia must tackle fiendish Nephro the Ice Lobster and stop Cora Blackheart's brutal pirate crew. Their enemies are deadly. But so is the cold. We're shivering with anticipation.
Fun Stuff
Activities
Here's an action-packed picture of Silda the Electric Eel for you to colour!

It's the sensational new series from the creator of Beast Quest! Download free Sea Quest wallpaper.

Dare you dive in? Download cool Max wallpaper.