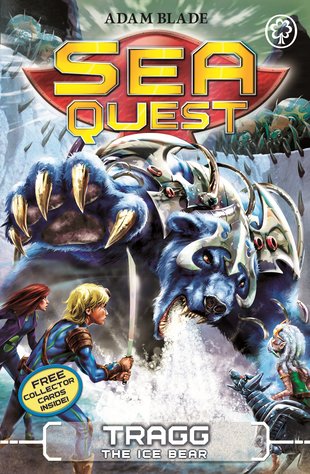 Look inside
Sea Quest Series 4 #14: Tragg the Ice Bear
Being trapped in the Lost Lagoon is no picnic. Max and Lia have escaped a deadly whale – but they face terror on land as well as in the sea. Our heroes must build a compass to help them escape from the Lost Lagoon. But in this enchanted place, nothing is as they expect. It's freezing cold. Deadly beasts are chasing them. And a huge Robobear wants to have them for breakfast. It hasn't heard of Frosties – tee hee!
Fun Stuff
Activities
Here's an action-packed picture of Silda the Electric Eel for you to colour!

It's the sensational new series from the creator of Beast Quest! Download free Sea Quest wallpaper.

Dare you dive in? Download cool Max wallpaper.
Who's reading this?