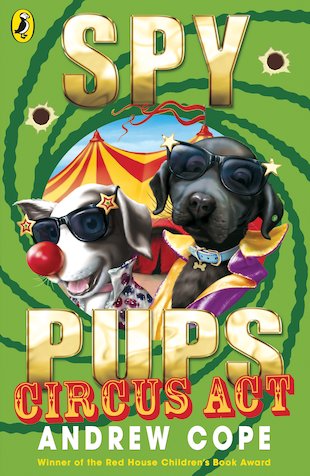 Look inside
Spy Pups: Circus Act
Spud is scatty but great with gadgets. Star is super-smart and ready to pounce. Together they're the Spy Pups – following hot in the paw-prints of their mother, Lara the Spy Dog! And now the Spy Pups are tackling a high-wire adventure. Every time the circus is in town, sparkling jewels worth millions of pounds go missing! Now Spud and Star have joined the circus to catch the robbers! They're ready to jump through hoops – sniffing out clues while they perform all kinds of tricks. But can the pups stop the naughty thieves before they escape along the tightrope and vanish with the loot?
#reading-lists-7
Fun Stuff
Quizzes
Activities
Colour in Star and she rockets past on George's skateboard.

Colour in Spud and Star in their proudest moment yet!
Who's reading this?