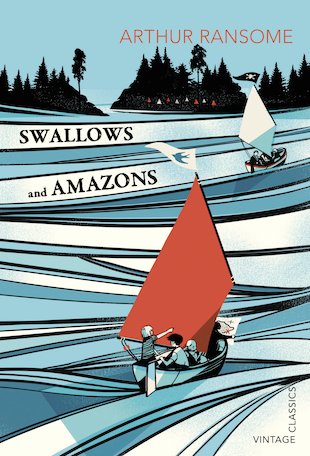 Look inside
Swallows and Amazons
Pirate drama on the lake! Six kids, two boats and a battle for Wild Cat Island! Forget Pirates of the Caribbean. Here are the pirates of the Lake District. Not all pirate missions happen on the Seven Seas, you know. Say hello to the four Walker siblings of the good ship Swallow. Together they sail to Wild Cat Island, where they camp under open skies, swim in clear water and catch fish for their dinner. It's all lovely – until the bad guys arrive: the cruel Blackett pirates of the enemy ship Amazon! These ferocious sisters want the island and everything on it. Grab your eyepatch: it's war!
One of the world's greatest classics, now a major film
An exhilarating tale of exploration, freedom and sailing
Unlocks the spirit of adventure inside every child or adult
Bonus content including author facts and a code to crack
#essential-ya-092016
Fun Stuff
Activities
Can you decipher the swallows and amazons code?

Do you know the swallows and amazons? See if you can answer these crossword clues?

To join the swallows and amazons on the river you'll need a ship and a flag. What will your flag look like?
Who's reading this?