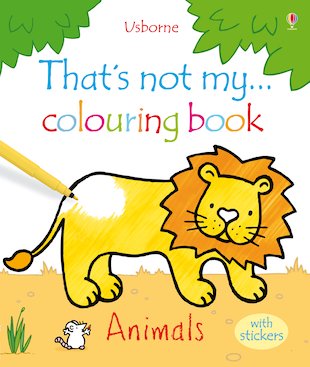 Look inside
That's Not My Colouring Book: Animals
The book to choose if you love critters and being creative. Plus, it comes with over 60 cute stickers! Would you like to own your very own zoo? How about a zoo in a book? It's right here. And the best thing of all about this zoo is that YOU get to help create it. All your favourite animals are in this book. But they won't look right until you colour them in. So do it! Make your own cuddly animal album.
Delightful copy colouring from a best-loved series
Includes over 60 stickers to have fun with
Beautiful colour pictures show the completed animals
Duplicate line drawings allow kids to get colouring
Fun Stuff
Activities
Create and colour your very own That's Not My … character!

Create and colour your very own monster.
Who's reading this?