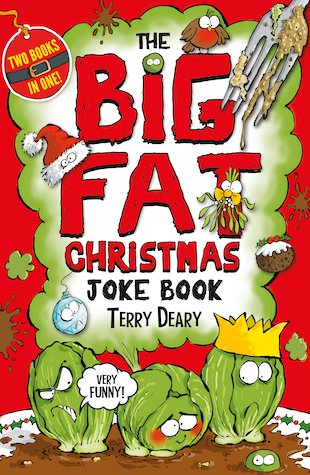 Look inside
The Big Fat Christmas Joke Book
What do you get when you cross Santa with the Horrible Histories author? Jokes fatter and juicier than a hot plum pud. Last time Santa slid down the chimney, he bumped into star author Terry Deary. Together, they ate lots of mince pies and made enough silly funnies to fill two books, not one! This whopping dose of festive merriment has rib-ticklers, jokes, riddles and rhymes – and even a special story. Ho ho ho!
A huge 2-in-1 joke book by star author Terry Deary
Terry is the author of the Horrible Histories series
Rib-tickling entertainment for the Christmas holidays
Jokes, riddles, rhymes and a super Santa story!
#stocking-fillers
#gift-guide-mini-stocking-fillers
#gift-guide-mini-festive
#gift-guide-mini-funny