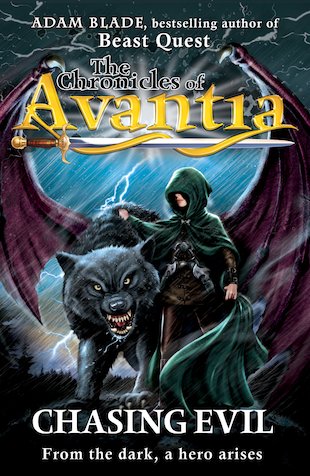 Look inside
The Chronicles of Avantia: Chasing Evil
From the dark, a hero arises…
Tanner and his Flame Bird, Firepos, have made a new ally – the Chosen Rider to a ferocious wolf-Beast. Together, they must race to locate the missing pieces of the Mask of Death. Should evil Derthsin find the mask first, Avantia will be destroyed in a reign of fire. But who will Tanner meet on his journey? And what horrors lurk in the Hidden Mine's hellish maze of tunnels? Second in the terrifying series The Chronicles of Avantia, which plunges Tanner into the nightmares and dangers of the world before Beast Quest!
#10-for-10-17
Fun Stuff
Activities
Download an exclusiveChasing Evil avatar!

Download exclusiveChasing Evil wallpaper!
Who's reading this?