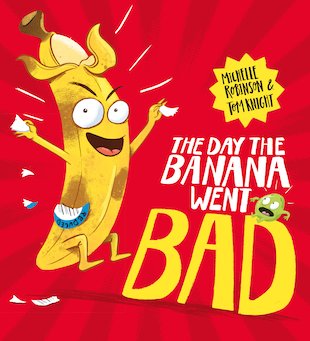 Look inside
The Day the Banana Went Bad x 30
We have selected The Day the Banana Went Bad as our 0-6 Book of the Month for World Book Day – a funny, engaging read-aloud with a theme of empowerment and celebrating difference. Perfect for sharing at home or in the classroom, this delightful rhyming story combines bags of humour with a heartwarming message of equality and respect.
Written by Michelle Robinson, who won the 2020 Lollies Award for Ten Fat Sausages, the story follows a bruised banana who is tossed into the supermarket reject bin. The furious banana, joined by other slightly squashed fruit and veg buddies, sets out to show that even though they're bruised, they're still equally brilliant! This is a wonderful choice for attracting fledgling readers and getting families reading together. It builds excitement about books and offers plenty of scope for discussing topics of empathy, self-worth and tolerance.
Supplied as a pack of 30 copies.