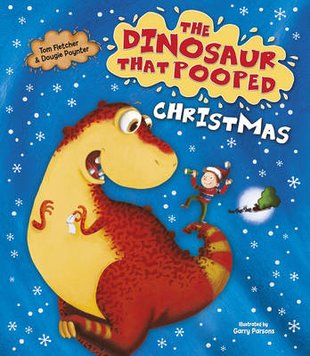 Look inside
The Dinosaur That Pooped Christmas (Board Book)
Now in a chunky board book for hungry little readers. How much Christmas can this dino eat before doing a HUGE POO? Danny is the type of kid who wants everything for Christmas. But what he gets is a very greedy dinosaur! Danny's new dino eats up all of Christmas. It even gobbles up Granny. But as you know, what goes in must come out. Uh-oh – run for your life!
First in this bestselling series by two members of McFly
Now in a chunky board edition to delight even smaller fans
Yucky humour with a Christmas twist: perfect festive fun!
"They have masterminded a work of genius" – Bookseller
#advent-1216
#christmas-nov16
#0-3years-cgg