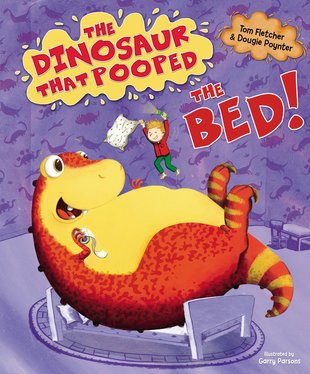 Look inside
The Dinosaur that Pooped the Bed!
Hate tidying your room? Why not get this dino to eat the mess? Errr – here's why not! Ahem. It's not very polite to mention it, but this dinosaur has a bottom issue. He's so greedy he just eats and eats and eats. And then he – well – you know what! Now Danny's mum says he has to tidy his room before he can watch telly. So Danny asks Dino to gobble up his stuff. BIG MISTAKE! RUN AWAY NOW! Or if you're feeling brave, why not stick around and enjoy this rip-roaring rhyme. Just don't blame us for the poop!
A brand new rhyme from this super-funny series
Written by former members of boy band McFly
Kids adore this disgustingly funny dinosaur
"A work of genius" – The Bookseller
Fun Stuff
Who's reading this?