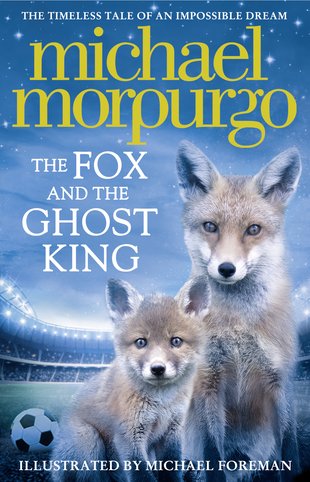 Look inside
The Fox and the Ghost King
A ghost king in a car park. Foxes who love football. A Premiership dream come true… Master writer Michael Morpurgo turns Leicester's real-life football fairy tale into a brand new fictional one! In a cosy den under a garden shed lives a family of foxes. They love to watch football. (Here's a secret: all foxes do.) But their local team just keeps on losing. It seems like things will never change. That is, until Daddy Fox finds the trapped ghost of a king who longs to be free. If the foxes release him, he'll make their greatest wish come true. Can you guess what their wish will be…?
A wonderful new book from the king of storytellers
A fantasy based on Leicester City's Premiership win
Cleverly weaves Richard

III

's burial into the tale
Beautifully illustrated by Michael Foreman
#bedtime-stories-1016
#pbexclusives-0111
#bestsellers-2511
#8-11years-1212
#1114-12years
#top12-126
Who's reading this?
We want to read this book