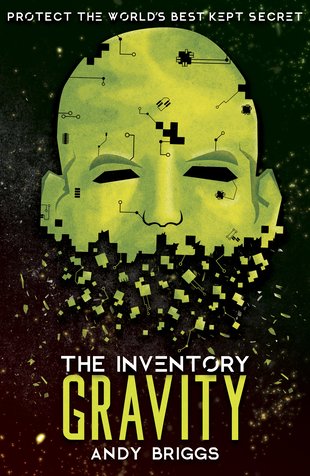 Look inside
The Inventory #2: Gravity
Eeek! Think that's a monster? Nope: it's a person. What terrible weapon could do this…? Errr – well, that used to be top-secret. Problem: it's not quite so secret anymore. Dev messed up big time the day he let the ruthless Shadow Helix gang into the Inventory. What is the Inventory, we hear you ask? Well, it's the secret lockup for all the deadly battle tech the world is NOT ready for. Which is why letting it get nicked was a REALLY BAD IDEA. Now the Shadow Helix have Newton's Arrow: a terrifying weapon that messes with gravity, causing … well, you get the picture from this book's cover. Dev and his mates HAVE to get it back – even if it means crossing the entire globe. To stop this evil, no trip is too far!
The thrilling follow-up to The Inventory: Iron Fist
Addictive sci-fi by the author of Hero.com and Tarzan
For fans of Alex Rider,

CHERUB

or The Unicorne Files
Gadgets, secrets, intrigue and danger – all in one book!