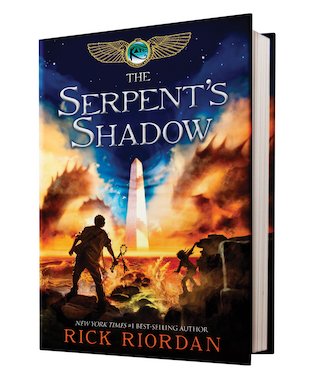 Look inside
The Kane Chronicles: The Serpent's Shadow
Carter and Sadie Kane, descendants of the magical House of Life, are in pretty big trouble. Despite their bravest efforts, Apophis, the giant snake of Chaos, is still threatening to plunge the world into eternal darkness. Now the Kane kids must do something no magician has ever managed – defeat Apophis himself. No pressure there! As they battle the forces of Chaos, their only hope lies in an ancient spell – but its magic has been lost for millennia. Will they find the serpent's shadow, or be led to their deaths in the depths of the Underworld?
"Storytelling that will get readers hooked." Philip Ardagh
"Witty and inspired. Gripping, touching and deliciously satirical." Times
"Sure to become a classic." Sunday Express
Who's reading this?
We want to read this book