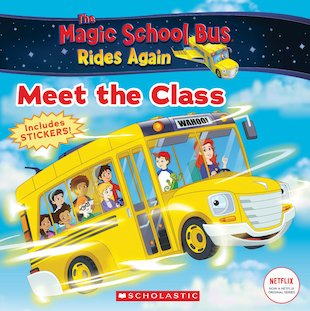 Look inside
The Magic School Bus Rides Again: Meet the Class
Fasten your seatbelt! The Magic School Bus is back on the road – or should we say, in the air? This yellow bus is anything but ordinary, and it's going to get you flying high! It can shrink to the size of a blood cell and zoom around inside your body. It can turn into a snowmobile, dive like a submarine or shoot into orbit like a rocket. With teacher Fiona Frizzle in the driving seat, it'll take you on the field trip of a lifetime. Deep into the ocean, far into the future – and even up Carlos's nose! Ugh!
A bright new picture book for this best-loved classic series
Meet teacher Fiona Frizzle and the new Walkerville class!
A witty, colourful celebration of learning and discovery
Fun message of daring to explore and make mistakes