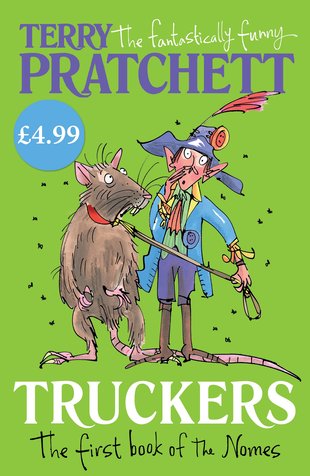 Look inside
The Nomes #1: Truckers
A tale of shops, mythical places and tiny people who dare to do BIG things. Imagine that all around you, hidden from sight, are thousands of tiny people. They are four inches tall, brave, stubborn and resourceful. They are the nomes. The nomes in this story live happily under the floorboards of Arnold Bros (est. 1905) department store. They've never been outside. In fact, they don't even believe in Outside. But one day strange signs start to appear: 'Final Sale: Everything Must Go'. The shop is being demolished. What will the nomes do now?
First in this funny series by the great Terry Pratchett
Terry died in 2015 having written over 70 books
He was best known as the author of the Discworld series
He also won the Carnegie Medal for his children's fiction
#march-star-buys
Who's reading this?
We want to read this book