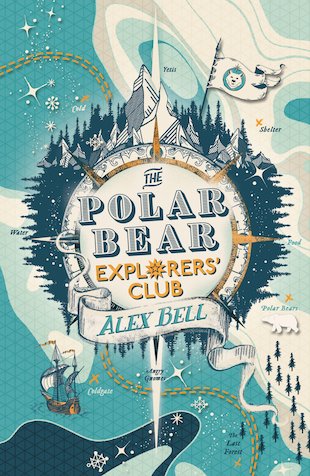 Look inside
The Polar Bear Explorers' Club #1: The Polar Bear Explorers' Club
Get your snowboots on! We're off to the Icelands in a frosty winter adventure where every word sparkles. But this isn't your usual trip to the North Pole. Sure, it's got bears. But it's also got frost fairies, snow queens, unicorns and dinosaurs! Join Stella Starflake Pearl and a bold team of adventurers on their intrepid trek across the snowy wilds. There are fabulous frosty wonders. But also terrible dangers. (Carnivorous cabbages? Ugh!) When Stella and three buddies lose their expedition group, how will they survive?
A gorgeously imaginative and snowy winter fantasy
Brings real-life elements into a wondrous magical world
Alex Bell is the acclaimed author of Frozen Charlotte
Perfect for fans of Northern Lights and Emma Carroll
#gift-guide-xd-festive
#gift-guide-teen-festive
#gift-guide-xd-magic-adventure
#gift-guide-teen-fantasy-adventure
#isbc-handpicked
#mortal-engines-reading-list
#independentreadingpacks
Who's reading this?
We want to read this book