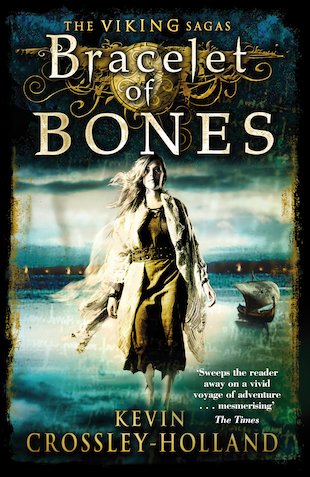 Look inside
The Viking Sagas: Bracelet of Bones
One morning in 1063, Solveig wakes to find her father gone. He's left for Constantinople, to join the Viking Guard of Empress Zoe. But he promised to take Solveig – and he's betrayed her! She won't just be left behind. So Solveig sets off on her own journey: all the way from Norway to the breathtaking city known as the Jewel of the East. She'll encounter Viking traders, a ghost-ship, a Russian king, human sacrifices and great battles. Will she live to reach Constantinople – and will she ever see her father again?
By the bestselling author of Arthur: The Seeing Stone
A captivating Viking adventure by a master storyteller
Brilliantly depicts a historic time of turmoil and change
An epic quest full of dangers, discoveries and marvels
Kevin Crossley-Holland won the Carnegie Medal for Storm
"Brilliantly compelling." Financial Times
"Sweeps the reader away on a vivid voyage of adventure." Times
"Kevin Crossley-Holland is one of the giants of children's fiction." Philip Reeve
Who's reading this?
We want to read this book