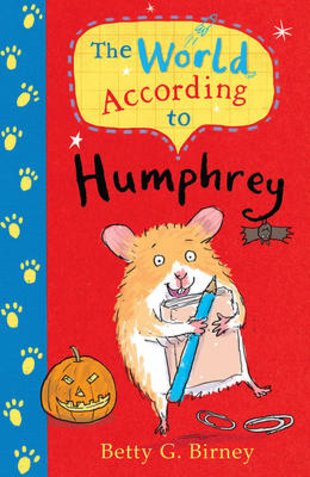 Look inside
The World According to Humphrey
Humans are weird! But by watching them closely, school hamster Humphrey learns lots about life… When Humphrey is bought as a classroom pet for Room 26, he's told that observing another species is a great way to wise up. And it's true! He loves checking out what happens in the schoolroom. Plus, each weekend he gets to sleep over with a different pupil in a real human home. Soon this little fluffball is helping his human friends solve their problems. (Smart as well as cute! Who could resist?) Sadly, there's one person who can resist: grumpy teacher Mrs Brisbane. What's her problem? Can Humphrey find a way to win her round?
A new look for this much-loved, bestselling series
Adorable look at the world through a hamster's eyes
Funny, heartwarming, original and deliciously charming
Touching stories which explore real human problems
Who's reading this?
We want to read this book