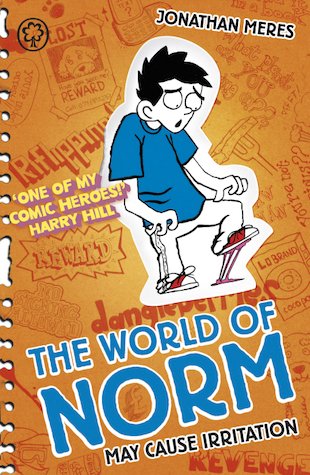 Look inside
The World of Norm #2: May Cause Irritation
Norm knew it was going to be one of those days when he woke up and found himself standing at a supermarket checkout, totally naked.
OK, it's just a crazy dream. But is it a sign of things to come? After all, the bad omens seem to be coming true. As well as Norm's freaky dreams, there's the shaming photo posted on Facebook – possibly by someone who wants revenge on him. And don't even get Norm started on the visit from his perfect cousins, with their perfect manners and perfect grades. In Norm's gloomy life, things are going from deeply unfair to seriously irritating!
"One of my comic heroes!" Harry Hill
Who's reading this?
We want to read this book