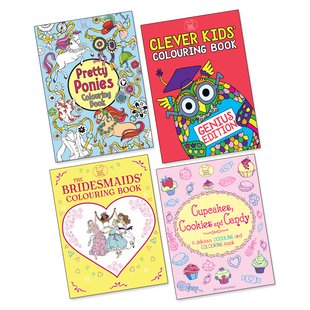 Look inside
Time for Colouring Pack x 4
Say hello to colouring! The perfect holiday entertainment: laid-back fun that you can take pretty much anywhere. It's relaxing, entertaining and creative. Best of all, you can make it as simple or hard as you like. Great for: chilling out at home. Keeping busy on rainy days. Staging cool challenges: who can do the best picture? Making DIY posters to give your room a fresh look. No wonder colouring books have shaken off their 'little kid' image – even grown-ups are going mad for them now. So here's a little warning: your parents might love this pack even more than you do. Guard it well!
Hours of holiday fun in a bumper colouring pack
Great way to keep busy and try different art materials
Beautiful pictures of lovely things, from owls to cupcakes
The Clever Kids' Colouring Book even has fun puzzles!