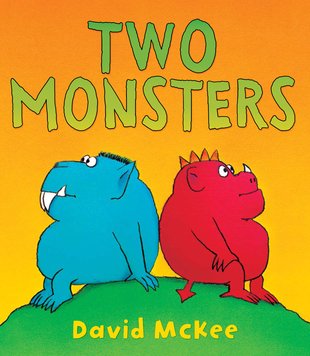 Look inside
Two Monsters
A cheeky treat by the genius author of Elmer. Find out why being rude is always a bad idea! Meet two monsters who live on either side of a mountain. Sometimes they talk through the hole in the mountain, but they've never met. One evening, they get into a silly quarrel. (So silly it's a waste of time even asking what it's about.) First the monsters call each other rude names. Bad idea! Then they start throwing rocks. Even worse idea! Soon they've thrown so many rocks that they've destroyed their lovely mountain. Oops! Will they manage to say sorry and make friends again?
Hilarious cautionary tale by the author of Elmer
A very funny example of what

NOT

to do in a quarrel
Appealing message about friendship and tolerance
Great fun to share aloud in the roles of each monster
Who's reading this?
We want to read this book