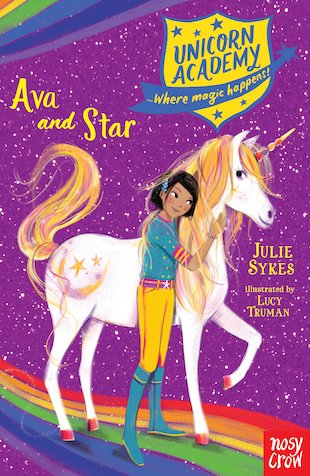 Look inside
Unicorn Academy: Ava and Star
A girl. A unicorn. A school that brings them together. It's a match made in heaven! Unicorn Academy is a school where girls have unicorns for best buddies. In fact, they're more than friends. They're powerful teams! Ava and Star work together in their own beautiful garden, growing magical plants with rare powers. But when the sky berries nearby start to vanish, Ava and Star will need all their courage and nature lore to help their friends. Without the precious berries, the unicorns' magic will fade away. Can they save the day in time?
Part of a magical series set at a very cool school
Think Malory Towers – with beautiful unicorns!
Appealing short fiction to build reading fluency
By the bestselling author of Princess Ponies
"Every child I've given one of these books to has absolutely loved it. They have just the right amount of magic and danger to make them appeal." Library Girl and Book Boy