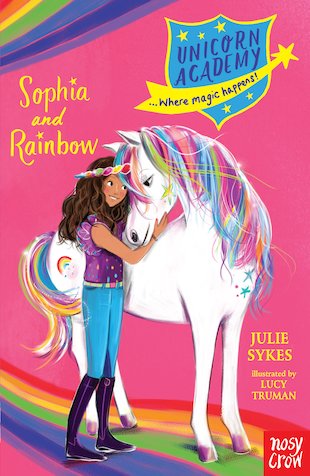 Look inside
Unicorn Academy: Sophia and Rainbow
Some schools have a class pet: a hamster or gerbil, if you're lucky. But Unicorn Academy goes way beyond that. At this unique school, located on beautiful Unicorn Island, girls and gorgeous unicorns team up! As soon as Sophia meets Rainbow, named for her colourful mane and tail, they know they're destined to be the perfect pair. Soon they're sharing magical lessons, having adventures and making lifelong friends. But when they see something sinister by the lake, can they solve the mystery?
A magical mystery set at a seriously cool school
Think Malory Towers – with beautiful unicorns!
Appealing short fiction to build reading fluency
By the bestselling author of Princess Ponies
#llamas-vs-unicorns
Who's reading this?
We want to read this book