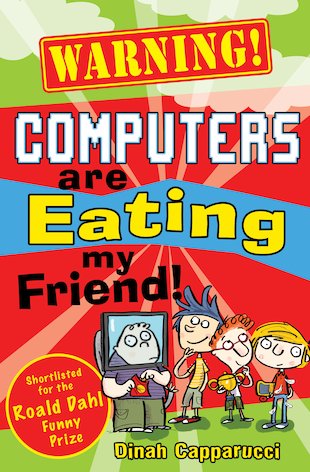 Look inside
Warning! Computers Are Eating My Friend!
To begin with, I should say that none of this was my fault.
Disaster-prone friends Ryan, Jordan and Boy Dave are always getting into trouble, even though they don't mean to. But when a new kid in town, TC, sucks Boy Dave into a crazy computer-obsessed world and turns him a gaming zombie, Ryan and Jordan know they have to do something. They only meant to remind him that the real world could be fun. They didn't know that everything around them would end up getting annihilated… A hysterical comic caper from the author of Warning! Aliens are Invading the School, which was shortlisted for the Roald Dahl Funny Prize. Be warned! This book contains full-on madness and mayhem, and will cause unstoppable laughter!