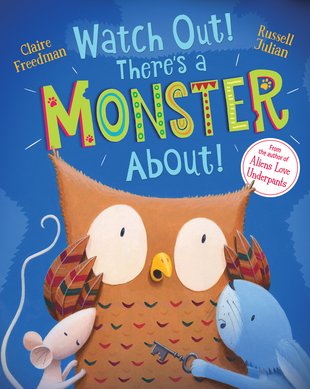 Look inside
Watch Out! There's a Monster About!
A funny, spooky rhyme to share on dark and stormy nights. Are you scared of monsters? Don't be! This book will tell you why… One wild and windy night, there's a knock at the door. What was that? Owl, Mouse and Rabbit are frightened. Is the Monster of the Woods outside? But they've forgotten some important things. Not all monsters are scary. Some monsters are quite shy. And some cute monsters just want to play!
By the bestselling author of Aliens Love Underpants
A warm, funny and soothing rhyme about facing fears
Cuddly message about friendship and judging situations
Atmospheric fun with a spooky edge but no real scares
Previously published as Tappity-Tap: What Was That?
#halloween20-16
#anti-bully-picturebooks-related
#anti-bully-picturebooks-2018
#anti-bully-allpicturebooks
Who's reading this?
We want to read this book