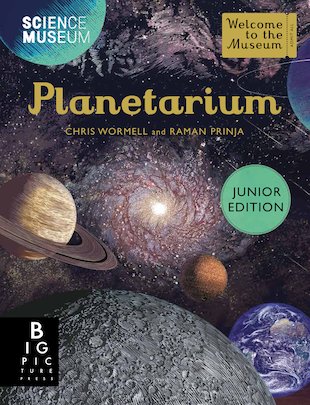 Look inside
Welcome to the Museum: Planetarium (Junior Edition)
A dazzling look at space: cutting-edge science plus radiant arwork that captures the mystery and wonder of it all. There are many ways to see space. Telescopes. Films. Actually going there. But this stunning book is one of the most original ways we've seen in a long time – with the credentials to prove it. Direct from the Science Museum, it's a mind-blowing tour of our cosmos, bursting with fun facts to astound you. (Like, did you know our sun is only one of 200 billion stars in the Milky Way?) All with Chris Wormell's majestic pictures, which evoke a golden age of science while imagining what space – in all its stillness and tumult and brightness and dark – might look like.
A stunning look at space in all its mysterious glory
By prize-winning astronomer Professor Raman Prinja
Beautiful artwork by celebrated engraver Chris Wormell
Created in association with the Science Museum
Who's reading this?
We want to read this book