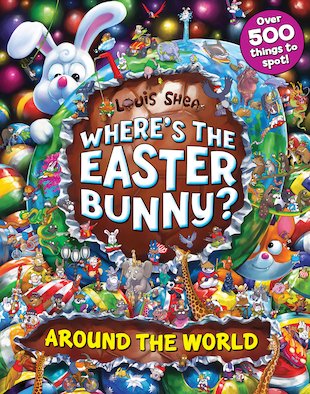 Look inside
Where's the Easter Bunny? Around the World
Find that bunny! Is he canoeing down the Amazon, biking across Paris or having tea with the Queen? Track him down! Hurray – it's Easter. But if you want chocolate eggs, you're in trouble. Foxy has run off with the Easter Bunny's recipes – and that means no chocolate at all! Now the Easter Bunny is on a madcap chase to get his precious secret recipes back. Will the Easter Bunny catch up with Foxy? Or will that naughty thief spoil everything? Find out in this global search-and-find caper, with over 500 yummy things to spot!
Easter spotting fun with over 500 things to find
Beautifully bright and distinctive colour artwork
From the bestselling creator of Where's Santa?
A perfect little gift for Easter baskets/egg hunts!
Who's reading this?
We want to read this book