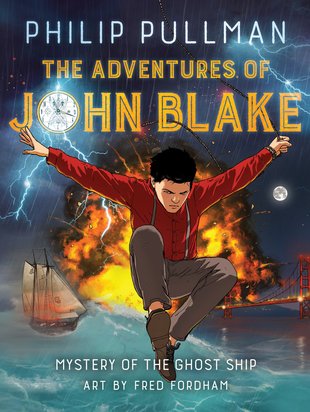 Look inside
The Adventures of John Blake: Mystery of the Ghost Ship
Philip Pullman's storming, sea-splashed graphic novel whisks you to the edge of time for a pocket-money price. How's that for a bargain fare? Hop aboard the Mary Alice: a 'ghost' ship that sails far out at sea, hidden by the fog of time. People with money and power have spent centuries trying to find her. They've always failed – so far. But when a storm hits a family yacht, throwing a young girl overboard, John Blake dives in to save her … and brings her aboard the Mary Alice...
A dazzling graphic novel by the author of Northern Lights
A stunning time-travelling adventure set on a ghost ship
Brought alive by Fred Fordham's pitch-perfect artwork
A thrilling yarn which blends sci-fi and the supernatural
Who's reading this?
We want to read this book